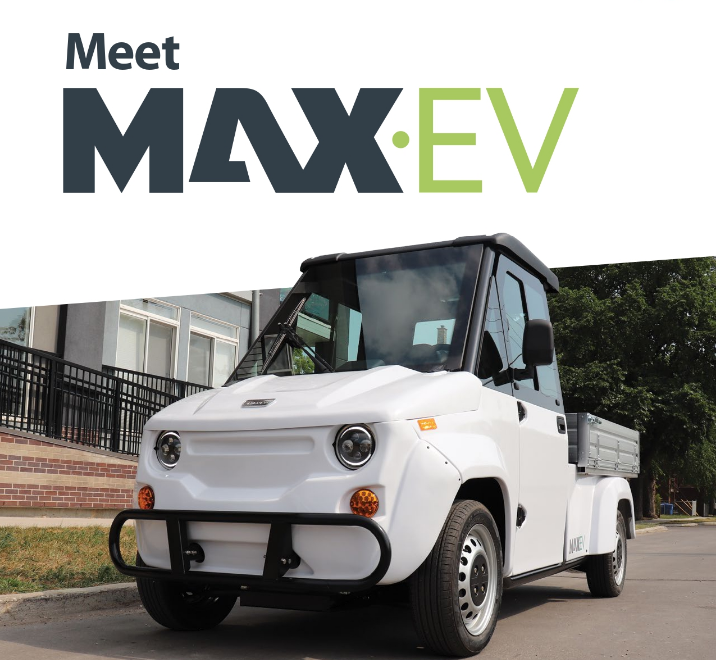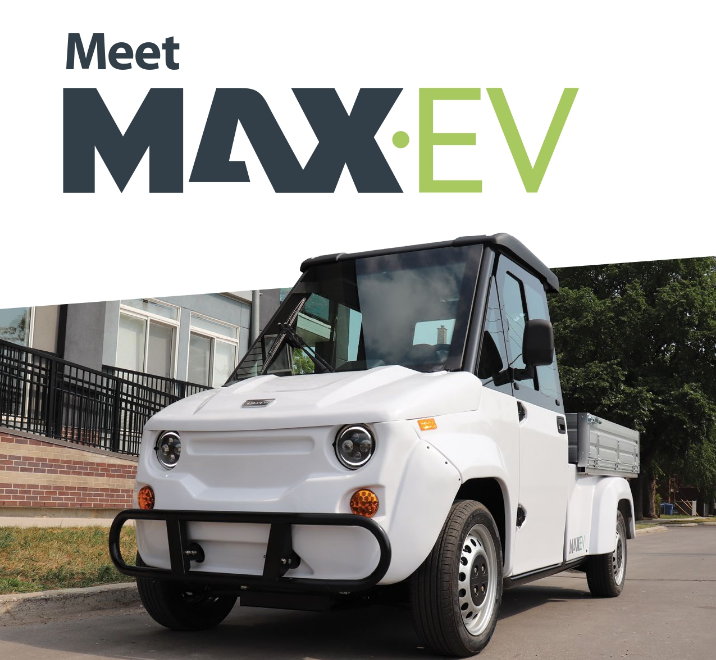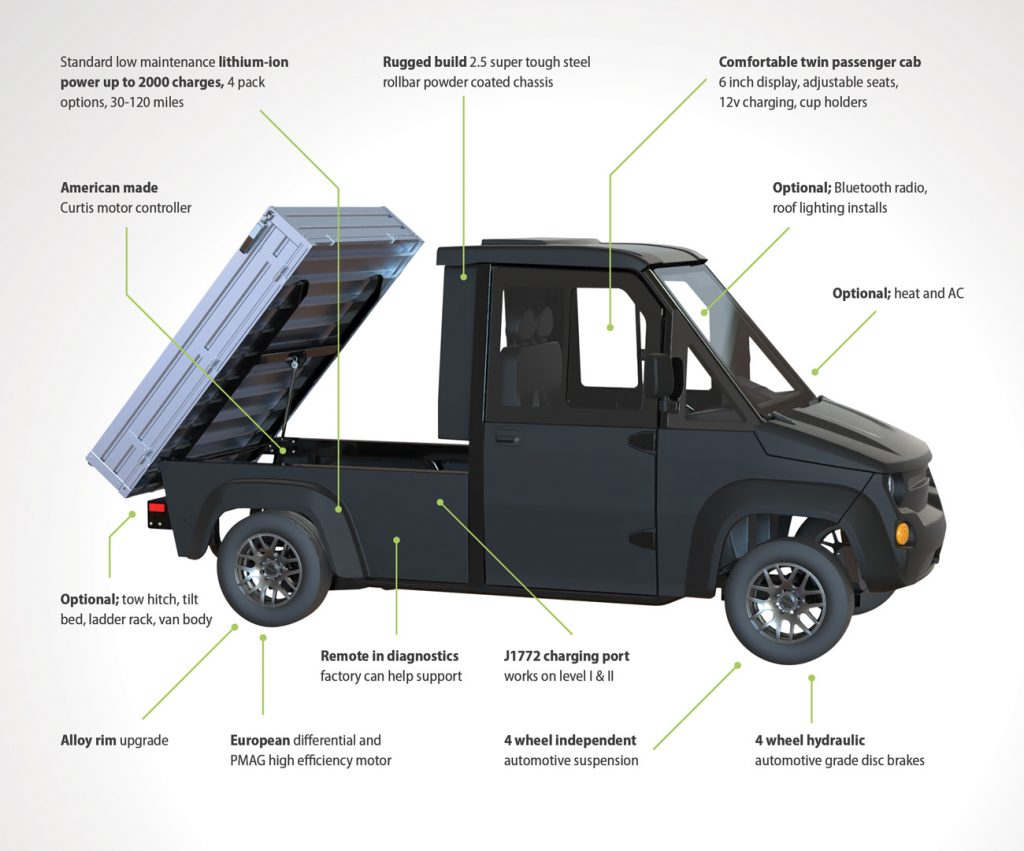 MAX-EV Customer Applications
Max-EV – Model Information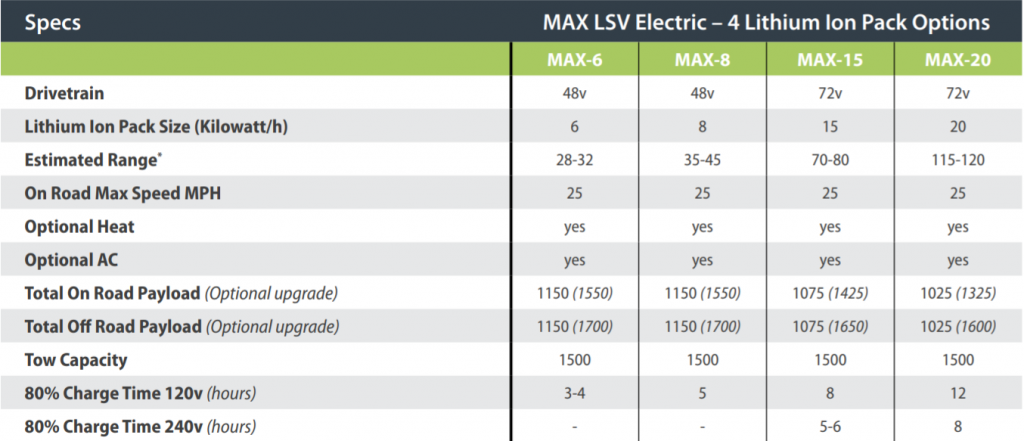 Hover Box Element
Large electronic display with rear back up camera, cup holders, 12 volt plug and adjustable seats.
Optional: Bluetooth radio, heat, AC, and more.
Hover Box Element
Powder coated 2.5″ steel roll bar chassis. Automotive grade disk brakes, suspension, and frame. Aluminum Flat Deck with optional clamping side walls.
Hover Box Element
Adjustable seating for two, forward and rear adjustment as well as upper back rest tilt. Seat belts are standard.
Hover Box Element
Long lasting Lithium-Ion power with up to 2000 charge cycles. Level 1 or Level 2 charging. Opportunity charging does not impact battery. On board battery management system balances cells for long term battery health.