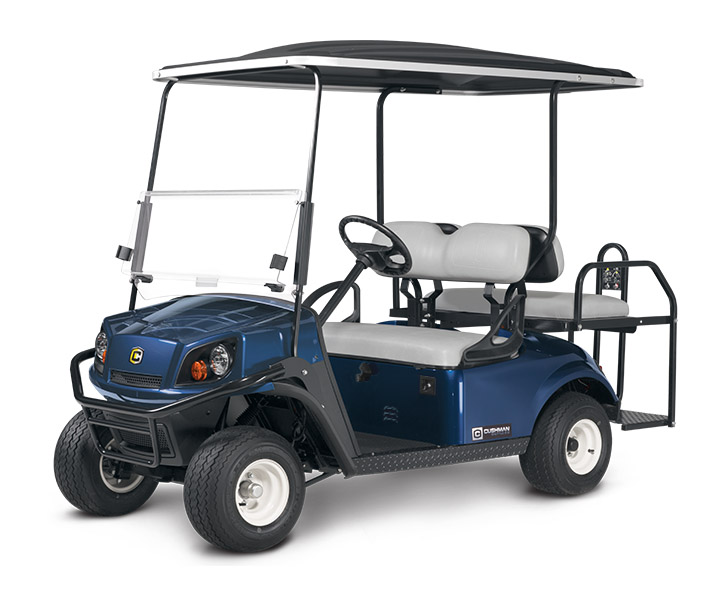 Versatility rules the day with the Shuttle™ 2+2 personnel carrier. With a rear seat that converts to a flat cargo area, you can haul guests, gear and everything in between. Standard headlights and brush guard keep you prepared for whatever the day holds.
MOVING PEOPLE, SAVING TIME.
The Cushman Shuttle™ 2+2 is the ideal choice for transporting personnel and visitors around a plant, resort, or the jobsite. Comfortably seating up to four passengers with generous bench seats, the rear seat will also convert to a cargo deck. The Shuttle 2+2 is offered in your choice of a fuel-efficient 13.5-hp Kawasaki® gas- powered engine, 48-Volt DC or 72-Volt AC electric powertrain.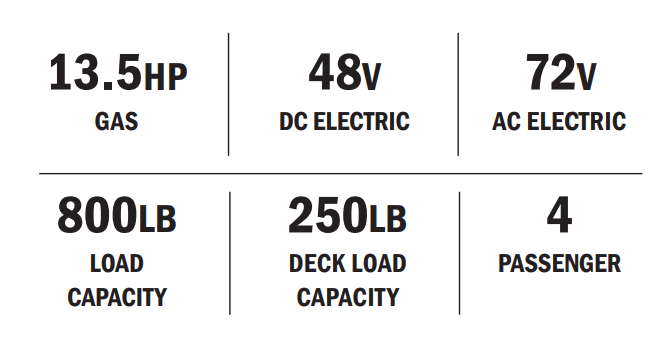 For dependable power, the choice is yours.
Be ready for cargo in seconds.
Ready to work early mornings and late nights.
OPTIONAL WEATHER ACCESSORIES