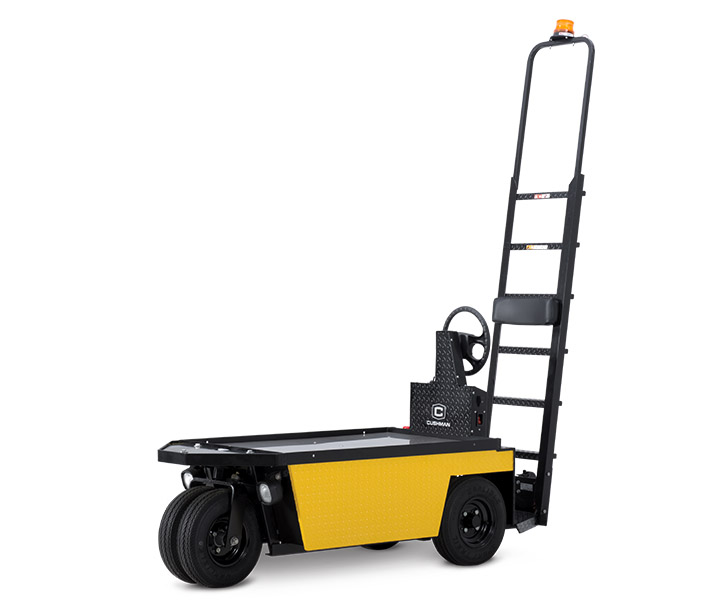 With the Stock Chaser, every nook and cranny of your facility is accessible fast. Navigate tight corners and narrow aisles with the agile design. Then, climb the integrated ladder to retrieve items from up above. When other vehicles refuse to make the trek, the Stock Chaser burden carrier does not relent.
BUILT FOR TIGHT SPACES
AND HIGH PLACES.

The Stock Chaser™ is designed to work its way through narrow warehouse aisles, distribution centers and manufacturing facilities. Featuring a spacious cargo deck and a 1,000 lb. payload capacity, it's powered by a zero-emissions, 24V electric drivetrain. If you need a vehicle that can easily maneuver through the most demanding environments, rely on the Stock Chaser to get it done.

Efficient yet robust power.
4- AND 6-STEP LADDER OPTIONS
Choose the height you need for the job.
Space for oversized loads.