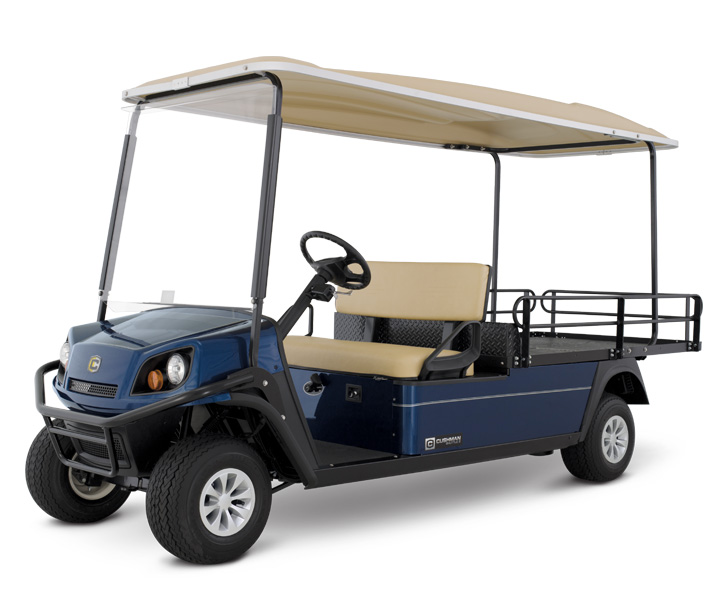 This vehicle was built for big hauling and big possibilities with a 20.9-sq-ft cargo deck. Whether you're hauling tools and supplies or luggage and catering, the Shuttle™ 2 personnel transport vehicle makes sure that you're driven to get it done right.
DELIVERS MORE THAN HARD WORK.

When you need to move large materials around your facility in a hurry, the Cushman Shuttle™ 2 is the right choice. With a 1,200-pound cargo capacity and a 20.9-square-foot cargo deck, it can move anything from lumber to luggage. And whether it's equipped with a 48V DC electric drivetrain or a 13.5 hp EFI gas engine, the Shuttle 2 offers plenty of power to get the job done right.

For dependable power, the choice is yours.
Room for almost anything.
OPTIONAL LIMITED SLIP DIFFERENTIAL
Added traction and greater control.
OPTIONAL WEATHER ACCESSORIES