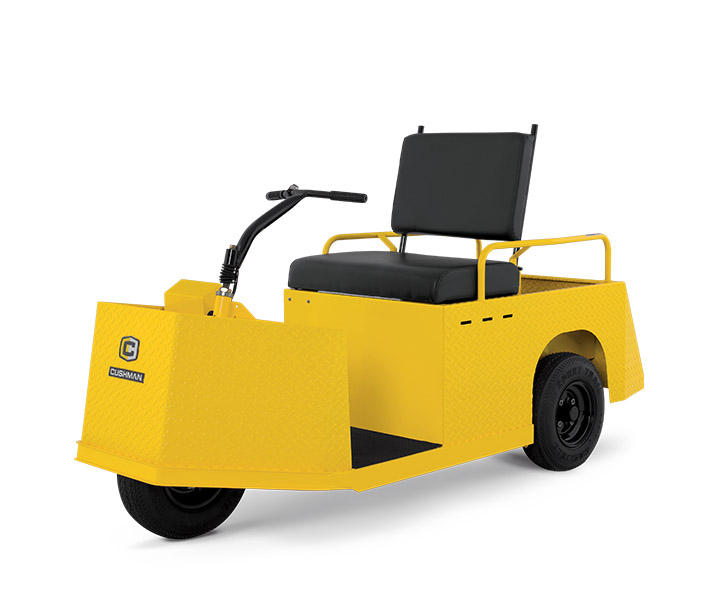 Long walks are wasted minutes when workers are on the clock. The Minute Miser personnel carrier was built to cut the waste, with a quick and agile design that lets you move workers and supplies around your facility fast. So hop aboard and take hold of a more efficient operation.
ALL WORK. ALL THE TIME.

With the Cushman® Minute Miser™, you won't waste a second of your day. This versatile, energy efficient vehicle features a flip-down seat for an additional passenger or a small cargo deck for moving equipment and materials. It's equipped with a zero-emissions, 24V electric drivetrain and has a load capacity of 550 pounds to move you around your facility in moments. Trust the Minute Miser to get you to the next job quickly and efficiently.

Efficient yet robust power.
Switch the extra seat to a cargo deck fast.
Simple control in any setting.