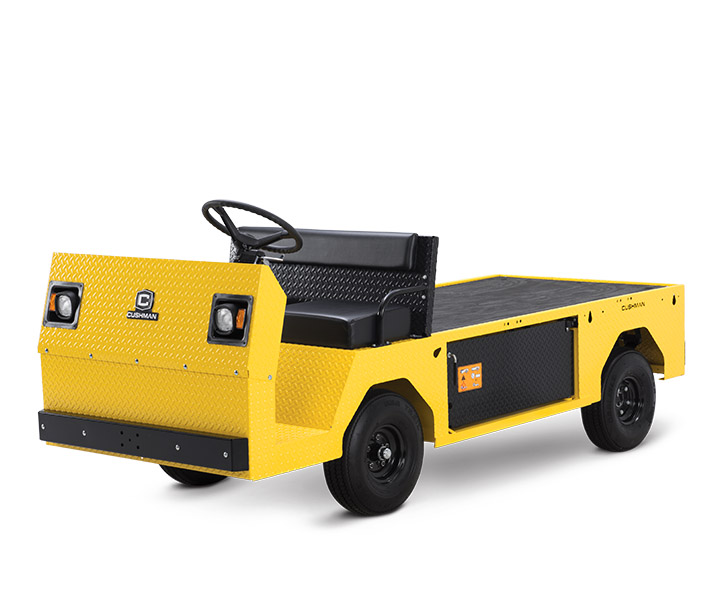 The Titan XD is a force to be reckoned with – featuring AC power and IntelliBrake technology, it has the stamina required to carry load after load. With impressive towing performance up to 8,000 -lbs and hauling strength up to 3,000 -lbs, it's easy to see how the Titan XD is blue-collar grit wrapped in diamond-plated steel.
MEET THE REAL INDUSTRY GIANT.

Equipped with AC and IntelliBrake™ technology, the Titan XD offers increased energy efficiency and greater range, ready to conquer your longest days. A large cargo deck offers 3,000 pounds of hauling power and its impressive 8,000 lb towing capacity makes no task off limits. So take the burden out of your day and let the Titan XD carry the load.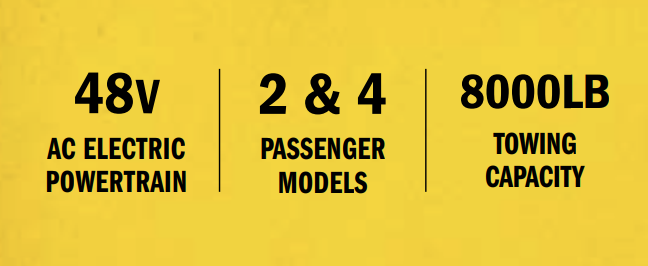 48V AC ELECTRIC DRIVETRAIN
2- OR 4-PASSENGER OPTIONS
Seating capacity choice to suit your needs.
Stack up inventory and supplies.
Increased safety with automatic braking
Standard USB ports, multifunction display and speed control switch.