These nearly-indestructible Cushman burden carriers were designed to take on the heavy lifting for you, bringing tons of hauling potential to every workday.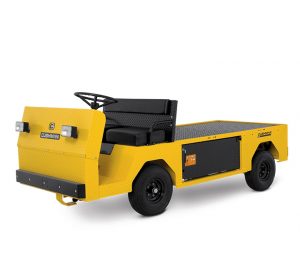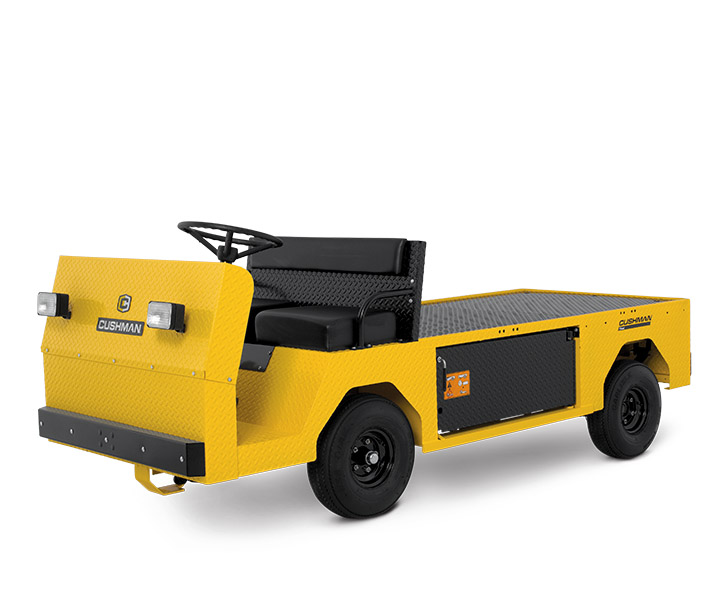 A large 2,200-lb cargo deck capacity and 4,600-lb towing capacity set the foundation for huge hauling jobs.
Optional forward motion indicator alerts facility workers to the vehicle's path.
A swing-out battery compartment gives you easy access to common maintenance.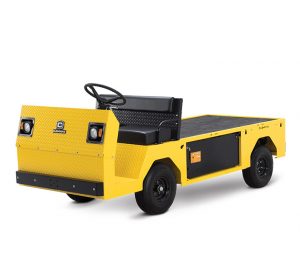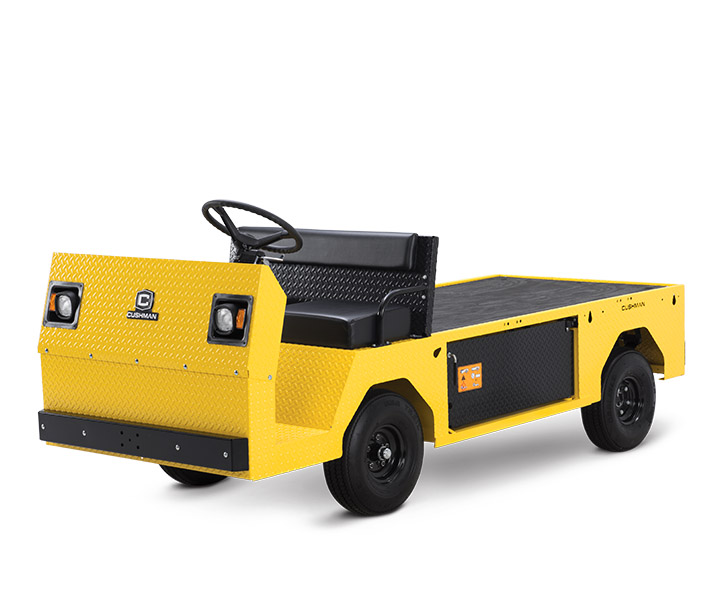 With 2-passenger and 4-passenger options available, you can choose the vehicle that works best for your facility.
A 48V AC electric drivetrain and 3,000-lb load capacity delivers hauling power that's unmatched in the industry.
A 8,000-lb towing capacity lets you pull almost anything.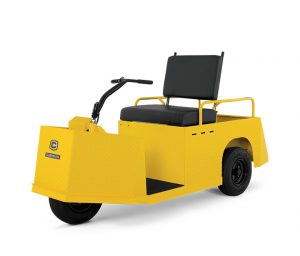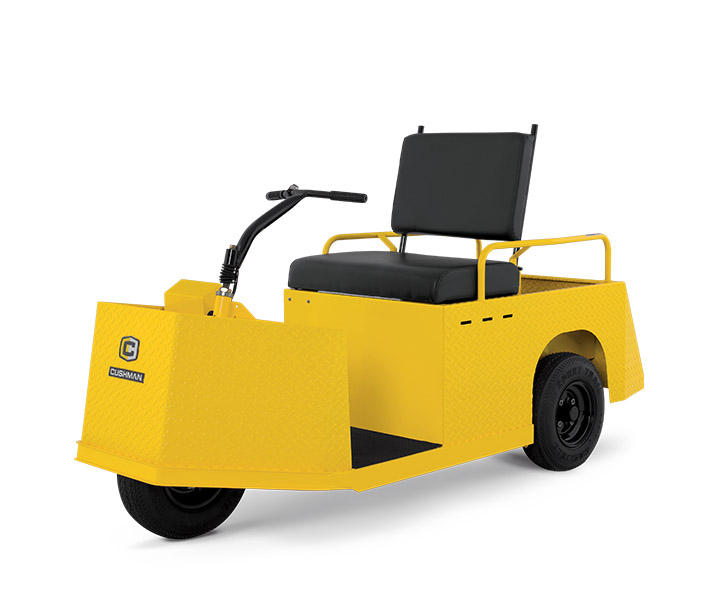 An agile design, 24V electric drivetrain and 550-lb load capacity make this the perfect runaround vehicle for lighter loads that need to move quickly.
Two-person seating lets you bring extra help along on every trip.
A flip-down seat provides a 300-lb cargo deck and extra versatility for cargo, gear and supplies.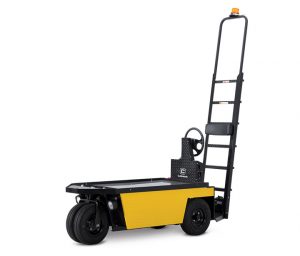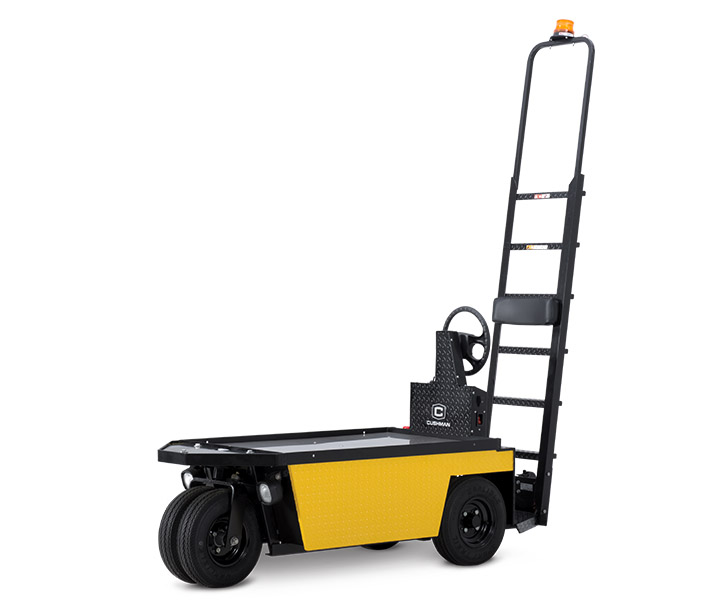 A narrow frame and 9.6-cu-ft cargo deck make this the perfect vehicle for retrieving supplies and materials from tight spaces.
A 24V electric drivetrain and 1,000-lb load capacity offer enough power for sizable loads.
With an optional 4-step or 6-step ladder, you can access high places with ease.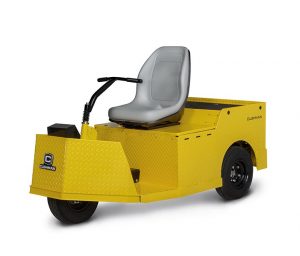 Choose between 5,000-lb and 8,000-lb towing capacities, and get the right vehicle for your facility and budget.
A 36V electric drivetrain delivers unmatched towing strength.
A versatile towing connection lets you quickly hook up to almost any trailer or implement.