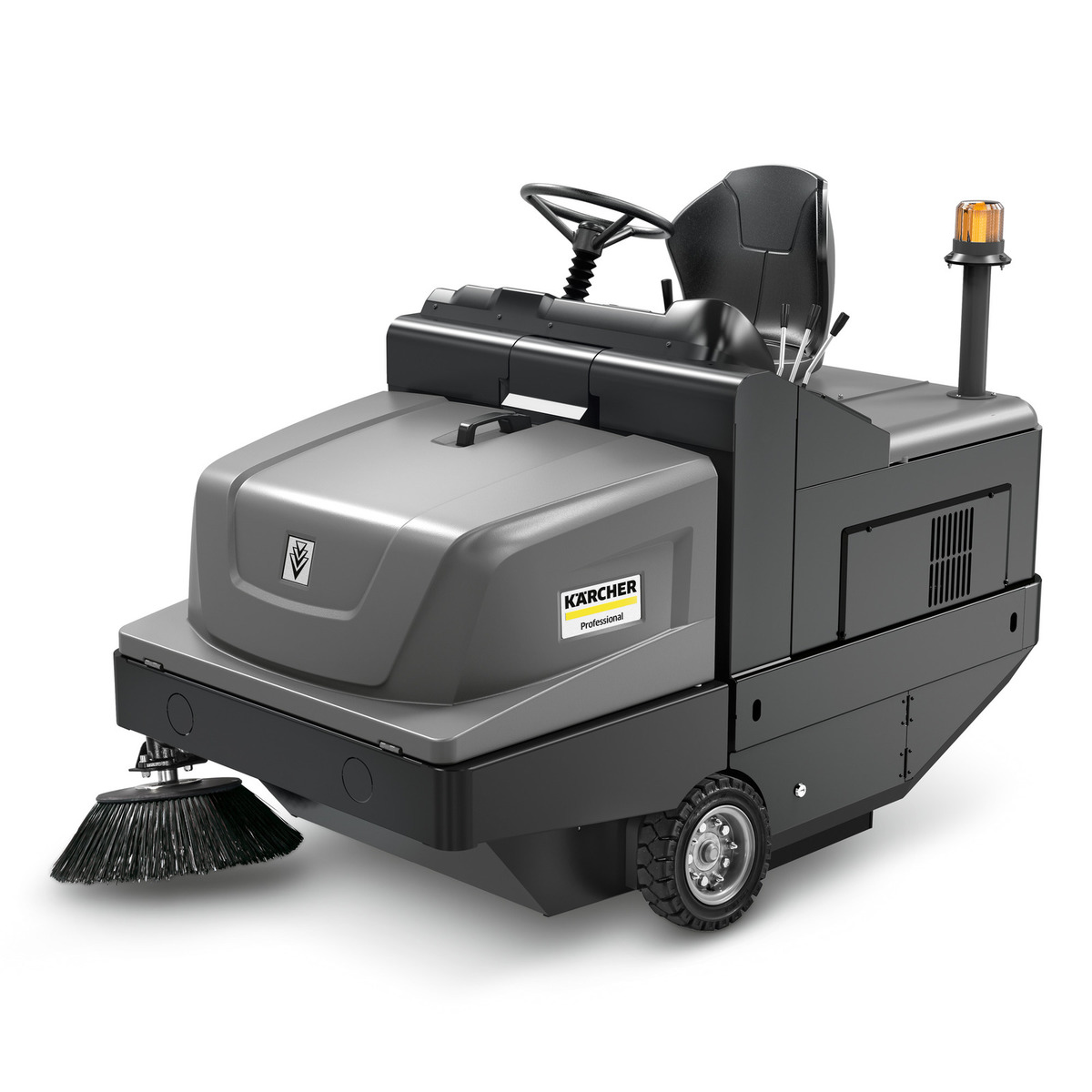 Heavy-Duty Sweeping in a Smaller Package.
The KM 105/180 R Bp Classic is our new entry class Industrial sweeper for sweeping large amounts of dust and coarse dirt outdoors as well as heavily soiled indoor areas. This machine includes a robust steel frame and hydraulic traction drive in combination with other high-quality components. A reliable pocket filter system is integrated as standard, which is cleaned at frequent intervals via the automatic filter cleaning system. The KM 105/180 R Bp Classic is operated intuitively via levers, and includes easy-to-access components, making this a highly productive and user-friendly machine. It delivers excellent cleaning performance and is easy to service, making this ride-on sweeper a great addition to your cleaning operation.
RIDE-ON FLOOR SWEEPER 
KM 105/180 R Bp Classic
Our battery-powered, fully hydraulic KM 105/180 R Bp Classic industrial sweeper is robust yet compact, and is suitable for both indoor and outdoor use.
Simple and Intuitive Operation
The control panel and operating elements are clearly arranged and
easily accessible in the ergonomically designed cockpit
Simple maintenance, easy-access service points, and short learning
times for operators
Hydraulic Waste Container
Enjoy economic sweeping on large surfaces with the 47 gallon waste
container and over 4 foot hydraulic container lift
This machine doubles the lifetime of your filters – with automatic filter
cleaning occurring every 10 minutes
Filters are simple to change, protecting the operator and the
environment
This machine includes a robust steel frame and a fully hydraulic
traction drive