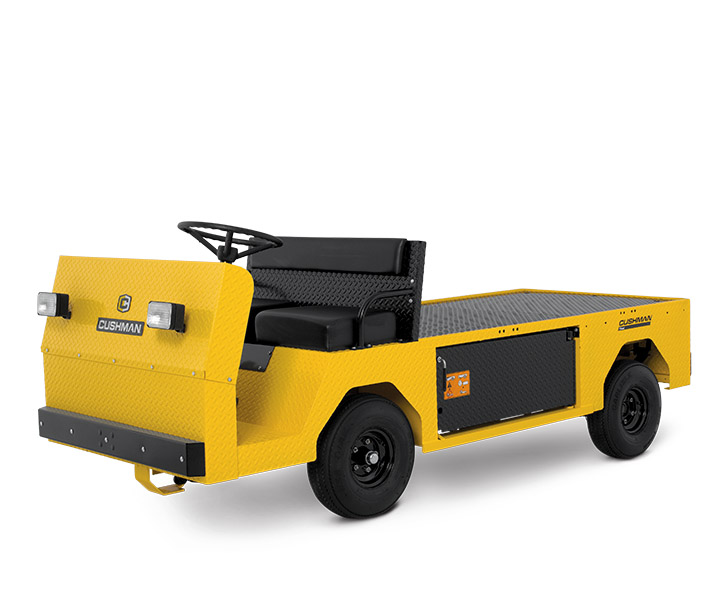 The Titan HD burden carrier is what blue-collar work is all about. The muscle to haul up to 2,500 pounds and tow 4,600 pounds. The tenacity of diamond-plated steel. And a name that's been earned with every shift.
VERSATILE AND RELIABLE PERFORMANCE
FOR IMPROVED PRODUCTIVITY.
The Cushman® Titan® HD has the versatility you need to get more work done. Equipped with a fully electric, 36V, zero-emissions drive train, the Titan features a payload capacity of up to 2,500 pounds. So, whether you are transporting personnel, materials or equipment, the Titan HD will make the job easier and improve workplace performance.

Making safety a priority.
Stack up inventory and supplies.
SWING-OUT BATTERY COMPARTMENT
Easy access during maintenance.
Heavy-duty stopping power.
Prevent unsightly tire tracks in your facility.