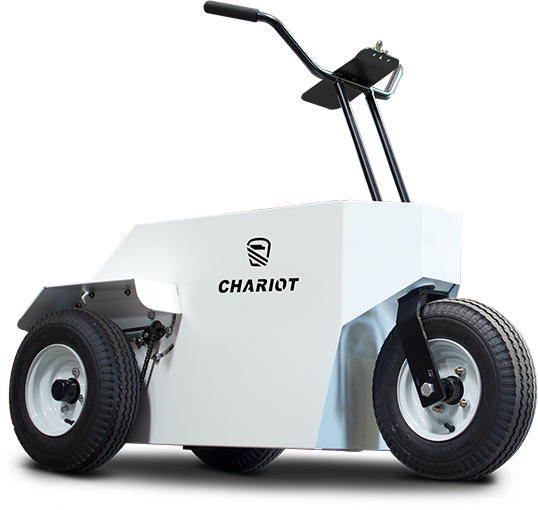 The Chariot saves valuable time getting to work, enabling key personnel to spend more time doing work. No matter who needs to go where, The Chariot moves managers, executives, security, floor staff, and others around indoor and outdoor facilities quickly, quietly, and efficiently. Pure electric power, narrow width design, tight turning radius, and stand-up operation give you long range, impressive maneuverability, and high visibility everywhere you go.
Cushman Motor Company is a Columbia dealership.  We sell Columbia's complete line of all-electric industrial warehouse vehicles, utility vehicles, passenger shuttles, and carts. We sell new vehicles, OEM parts and offer factory trained service.  We're also experts at customizing Columbia vehicles, so if you're looking for a vehicle like the one pictured above (enclosed cab, heater, lockable cabvan), just give us a call at 612-333-3487.

THE CHARIOT TURNS TIME WASTED GETTING PLACES BY FOOT INTO TIME WELL-SPENT ON TASKS AT-HAND.