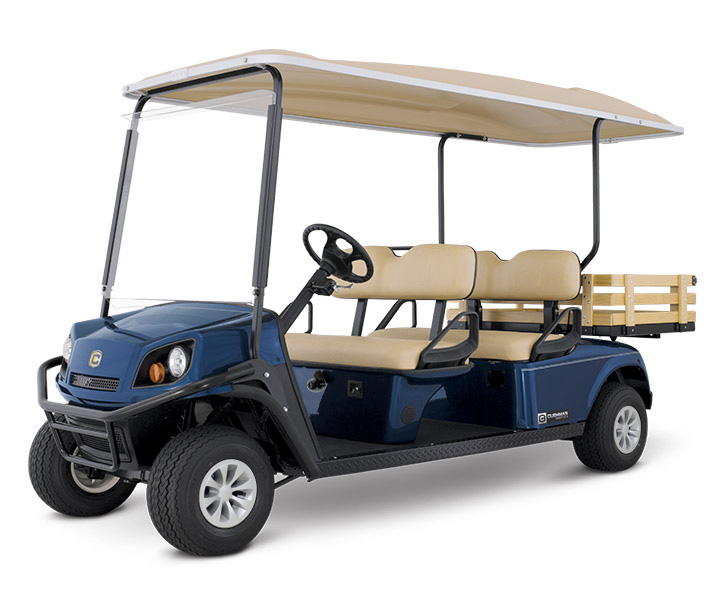 Throw your bags and supplies in the back and let's get moving. The Shuttle™ 4 offers extra space for luggage, gear and more, so you can help workers, guests and volunteers get all their stuff wherever it needs to go quickly.
MOVE PEOPLE AND GEAR WITH EASE.

Specifically designed to multi-task, the Shuttle™ 4 combines four forward facing seats and a spacious cargo bed, ready to transport people and equipment from every corner of your facility. Available as an energy efficient, 72V AC electric drivetrain or a 13.5 hp EFI gas engine the Shuttle 4 has plenty of power and range to tackle your most demanding days.

From top to bottom, this vehicle is designed to move people with ease.
Plenty of space to load up gear and supplies.
OPTIONAL WEATHER ACCESSORIES
Protect passengers with a canopy and windshield.
OPTIONAL LIMITED SLIP DIFFERENTIAL