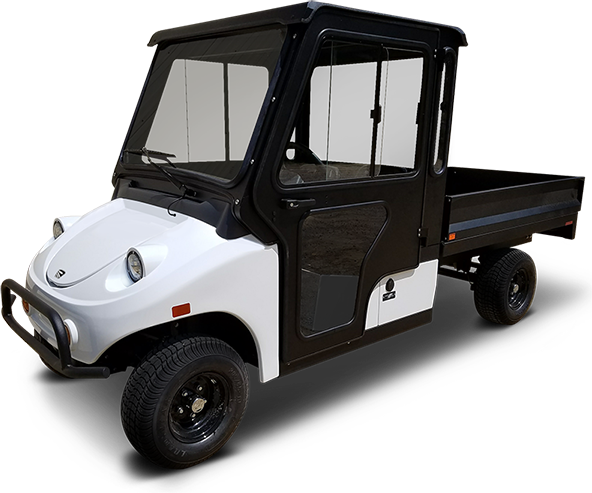 Tackle the tasks golf carts simply aren't built for and get more done with the same versatile vehicle. The Utilitruck can carry two passengers and over 1,000 pounds and configured through an endless combination of mission-specific upfits for greater capability where you need it most. Go even further and customize your vehicle for unique environments, workloads, and accessibility needs. The Utilitruck can be tailored to fit virtually any vehicle application.
Cushman Motor Company is a Columbia dealership.  We sell Columbia's complete line of all-electric industrial warehouse vehicles, utility vehicles, passenger shuttles, and carts. We sell new vehicles, OEM parts and offer factory trained service.  We're also experts at customizing Columbia vehicles, so if you're looking for a vehicle like the one pictured above (enclosed cab, heater, lockable cabvan), just give us a call at 612-333-3487.

A STAPLE OF THE MODERN COMMERCIAL FLEET, THE UTILITRUCK REPLACES REPURPOSED GOLF CARTS WITH A VEHICLE DESIGNED AND BUILT TO TACKLE THE TASKS DESERVING OF A UTILITY VEHICLE, QUICKLY AND EFFICIENTLY.