Why Ventrac? It's simply the best compact tractor you can buy.  But you don't have to take our word for that, take a look at the videos and images on this page and you'll come to understand why. Cushman Motor Company has been with Ventrac for some time now, gaining a reputation as one of Ventrac's top dealerships nationwide. We offer new Ventrac tractors and attachments, used equipment, OEM parts, and factory trained service. We also rent Ventrac attachments for use in the Minneapolis-St. Paul metro area. Want a demo? Call us at 612-333-3487 or fill out the form on this page.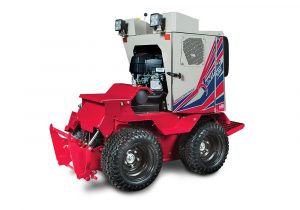 The Ventrac SSV makes it easy and efficient to manage snow and ice on sidewalks. The SSV is a dedicated Sidewalk Snow Vehicle with an industry-first 34″ width in order to allow access to the tightest areas of any property. The SSV allows more reduction of hand labor and walk-behind equipment than ever before. It's also designed with a full arsenal of commercial quality snow removal attachments and de-icing options that are engineered to provide a system that can handle any winter storm. The wait for a proper sidewalk snow machine is finally over.
MODELS
2100C SSV KAWASAKI FS600V 39.61100
A SIDEWALK SNOW VEHICLE BUILT FOR PROFESSIONALS
The Ventrac SSV is setting the standard for sidewalk snow management. With multiple attachments, and a 34″ machine width, the SSV is ready to access the tightest areas of any property, making sidewalk snow management easy and efficient!