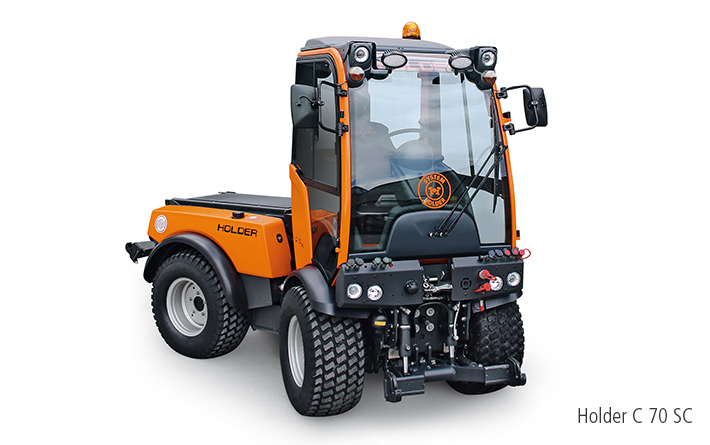 Cushman is the only authorized dealer for Holder brand articulated compact tractors in Minnesota.  We sell the latest Holder tractors, attachments and OEM parts.  We offer factory trained Holder service and used Holder equipment.  Holder tractors are extremely powerful,  German-engineered commercial/industrial grade compact tractors known around the world for their quality and workmanship. Contact us by calling 612-333-3487 or 800-759-5343.  Email us by filling out the form on this page.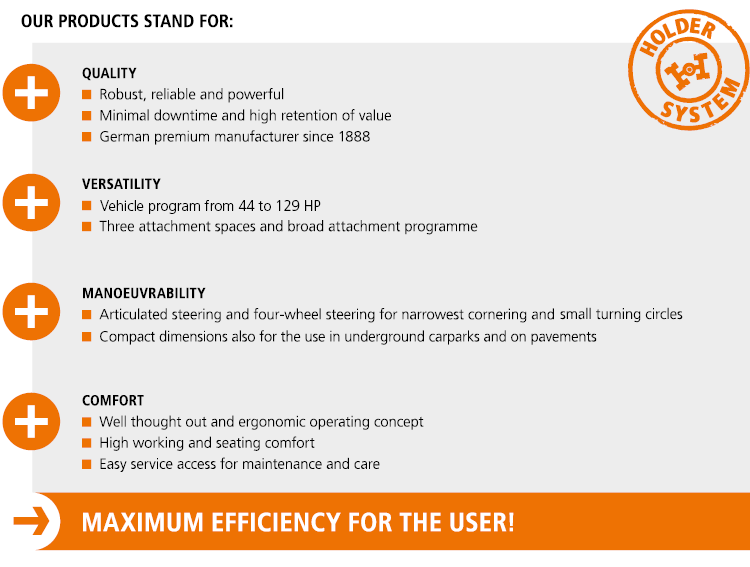 3 attachment areas: standard front lift and optional rear lift, as well as the 3rd area over the engine. Easy attachment mounting: one-person and no tools required
Stepless driving up to 25mph / 40 km/h
Transport: automatic driving via foot throttle up to 25 mph / 40 km/h
Working: speed control via rotary potentiometer on the joystick
Electro-Hydraulic Attachment Relief
More traction in working mode e.g. on slippery ground, protection of the device (e.g. mulching), increased stability when turning around on a hillside.
Ensures that all four wheels are in permanent contact with the ground, even in case of steep or uneven terrain and when driving over obstacles.
Thanks to the sophisticated design with standardised interfaces implements can be changed quickly and easily.