Cushman Motor Company sells the Ventrac boom mower attachment. Mowing around water features, trimming hedges, and clearing trails has never been so easy. The Ventrac boom mower features an out-front design, an incredible 11-foot from the ground vertical reach, an 8+ foot horizontal reach, and a submersible sickle bar head that cuts through grass and thick woody vegetation.
Mow steep ditches; cut vegetation around ponds, lakes and streams; trim hedges and other shrubs; trim tree branches along trails, pathways or roads. Contact Cushman Motor Company today to schedule your demo. Call us at 612-333-3487 or 800-759-5343 or fill out the request form on this page. Want to see the specs? Click any of the images below.
Extend your capabilities. Get a Ventrac boom mower now. Click the image for specs.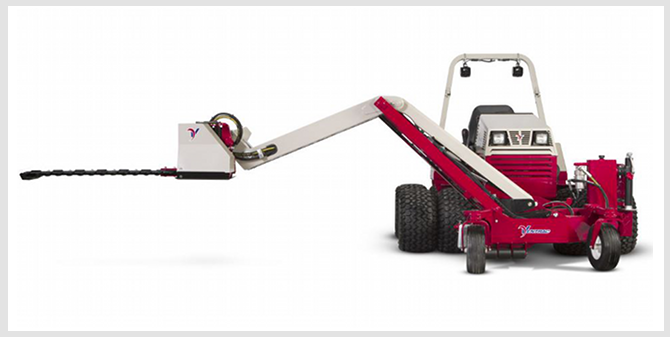 ---