We Rent Utility Vehicles and Industrial Vehicles
Cushman Motor Company rents a wide variety of Columbia Parcar and Cushman vehicles to customers in the Minneapolis – St. Paul Twin Cities Greater metro area.  We can provide two person shuttles and four person shuttles for moving people around at corporate events, campus events and other large events.   We also offer heavy duty industrial vehicle rentals – tug rental, burden mover rental, warehouse vehicle rental, factory vehicle rental, etc. – for use on construction sites, equipment yards and factory floors.   We tune, test and clean all of our gear before it goes out the door so you can be assured of a superior rental.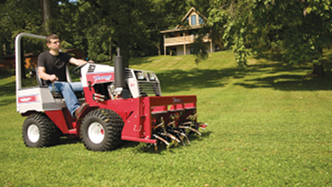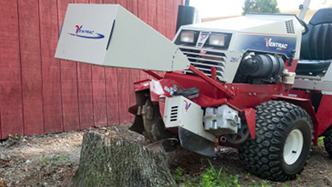 We Rent Attachments For Ventrac Compact Tractors
Need temporary use of an aerator?  A trencher?  How about a rough cut mower or a stump grinder?   Cushman Motor Company in Minneapolis offers a Ventrac tractor attachment rental program for Ventrac owners within our region. Attachment rental is available for use with most Ventrac series 4000 and 3000 series tractors; some of the attachments will also work with certain Steiner tractor models. Equipment must be picked up and returned during regular business hours (Monday through Friday. 8:00AM to 4:30PM) to our location at 2909 East Franklin Avenue in Minneapolis. A delivery and pick-up service is available on a limited basis in the metro area at the rate of $95 per rental load.
Click here to download a list of  the Ventrac attachments we rent and our current rental pricing.
Need a Rental?  Please call us Monday through Friday, 8AM to 4PM Central time.  612-333-3487 | 800-759-53  Or email us by filling out the Rental Request form on this page.