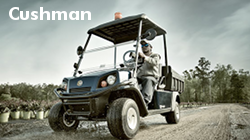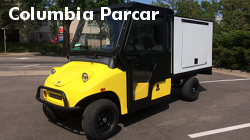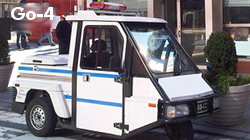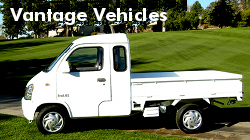 Cushman Motor Company sells gas, electric and diesel vehicles used for a wide variety of applications.  To see the specs on all our vehicles, please visit the websites of the companies we represent:  Cushman, Columbia Parcar, Westward Go-4 and Vantage Vehicles.   We sell OEM parts for all vehicles and we offer factory trained service.  Looking for Used Equipment?  Click here.  Questions?  Call us at 612-333-3487 or 800-759-5343.  Email us by filling out the form at the bottom of this page.  We demo everything.
Click each image to learn more about the equipment you see on this page.  These vehicles represent a small fraction of the industrial vehicles, utility vehicles and passenger carts we sell.

---
Utility Vehicles – Low Speed Trucks – Gas, Electric or Diesel Powered
Need a workhorse for moving people, equipment and supplies around a college campus, landscaping job or construction site?  Want to see more?  Visit our web pages for Cushman and Columbia Parcar and the web site for Vantage.  The vehicles you see represent a fraction of the the vehicles we offer.  Tell us about your application and we can suggest the best vehicle type to fit your need.
Electric Industrial Warehouse Vehicles – Burden Carriers – Personnel Carriers
The burden carriers, tugs and people movers we offer from Columbia Parcar and Cushman are built like tanks – they last and go forever. These electric industrial vehicles are designed to move people and to carry and tug extremely heavy loads across the narrow confines of warehouses and storage yards.  Have a highly specialized need?  Cushman can customize these vehicles to your need.
Street Legal Vehicles – NEV Zero Emission Electric – Gas Powered Go-4
Local governments, educational institutions and corporate entities looking to lower their carbon footprint buy Cushman, Columbia Parcar and Vantage zero-emission NEV vehicles from us.  We also offer the famous Go-4, used by governments and colleges everywhere for parking rule enforcement.  These street legal vehicles can operate on public roads with posted speed limits of 35 MPH or less.
Passenger Vehicles and Carts – Low Speed Off-Road – Gas or Electric
Our low speed, low cost passenger carts, passenger vans and utility vehicles are perfect for shuttling people and cargo across the college campus, corporate campus and senior citizen facility.  We also rent these vehicles for use at campus and corporate events to customers in the greater Twin Cities Minneapolis-St.Paul metro area.
---